Strategi Marketing Public Relations Scarf Magazine Dalam Meningkatkan Brand Awareness
Keywords:
Mass Media, Marketing Public Relations, External Audience.
Abstract
ABSTRACT
Mass media is information related to the community, used in connection with the public (society) in general, professionally managed and aiming for profit. The higher the level of competition, the increasing complexity of the market and the more critical and selective readers of the rapid technological knowledge with the presence of online or internet media, and this makes activities need to be carried out professionally and critically in reading the market, because the success of business in the print mass media depends on the ability to meet the needs and goals of readers. The competition faced today is not only found among print media rulers, but the presence of online media also makes the print media industry need to have a strategy and require the role of someone who can control marketing activities so that a product still exists in the market and is not hit by competition. that many come from any direction. Data collection techniques in this study were observation, interviews, literature and documentation. With qualitative descriptive data analysis. With the Public Relations strategy in marketing Scarf Magazine, it is hoped that it can easily reach the target audience of Scarf Magazine.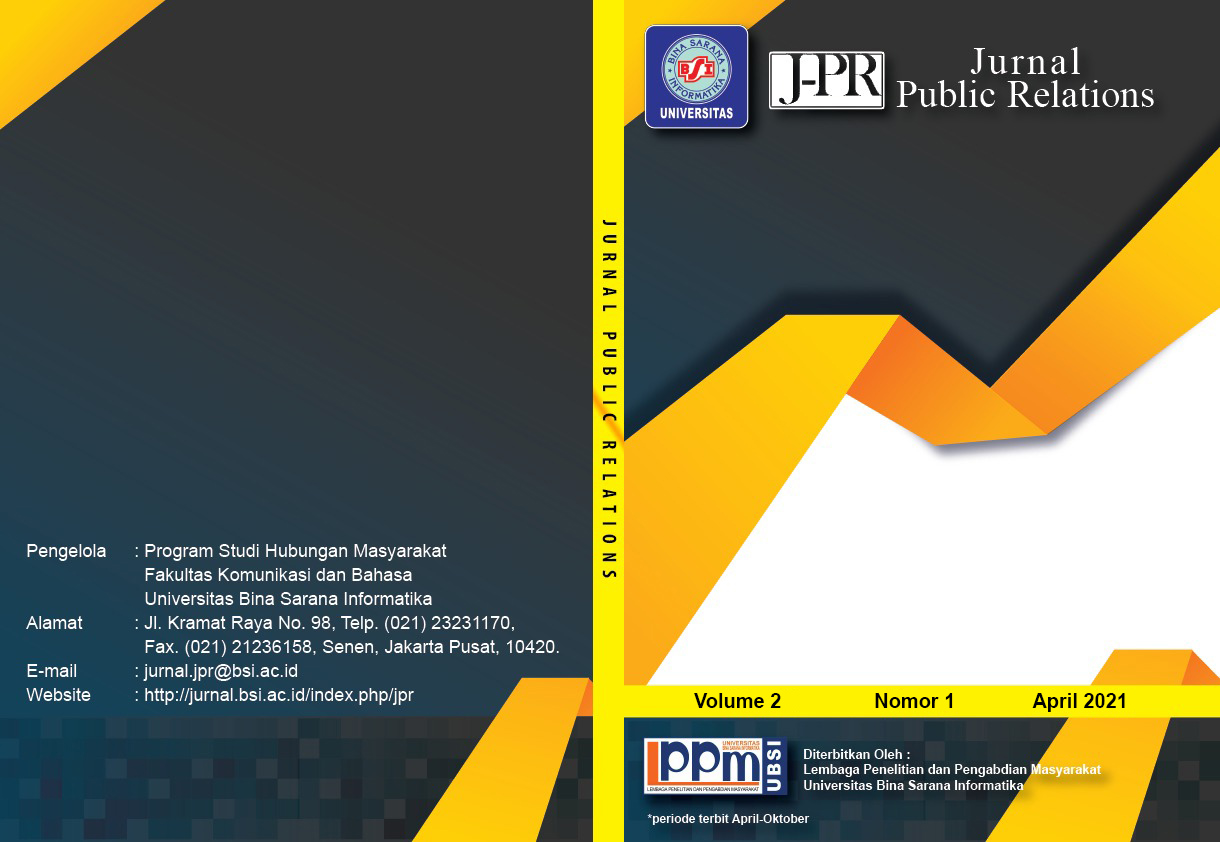 Downloads