Perancangan Sistem Informasi Persediaan Barang menggunakan metode RUP (Studi Kasus PT Medical Device Indonesia)
Keywords:
website, inventory, RUP
Abstract
PT Medical Device Indonesia is a company in the distribution of books and medical devices. In the data processing specially the inventory section it used manual way. It made owner and employees of PT. Medical Device Indonesia become overshelmed in data management, so there is a need for a system to simple the inventory process. The study aims to analyze and design a web based inventory information system, so that the data is more accurate and minimizes errors in data processing. The method used in system development is using the RUP (Rational Unified Process) methodology as making observations and interviews with the parties involved.
For the system design method using the Object Oriented Analysis and Design method using UML such as usecase diagrams, activity diagrams, sequence diagrams. The results of this system are the users are able to manage product easily, perfoming complete transaction and process the reports completely.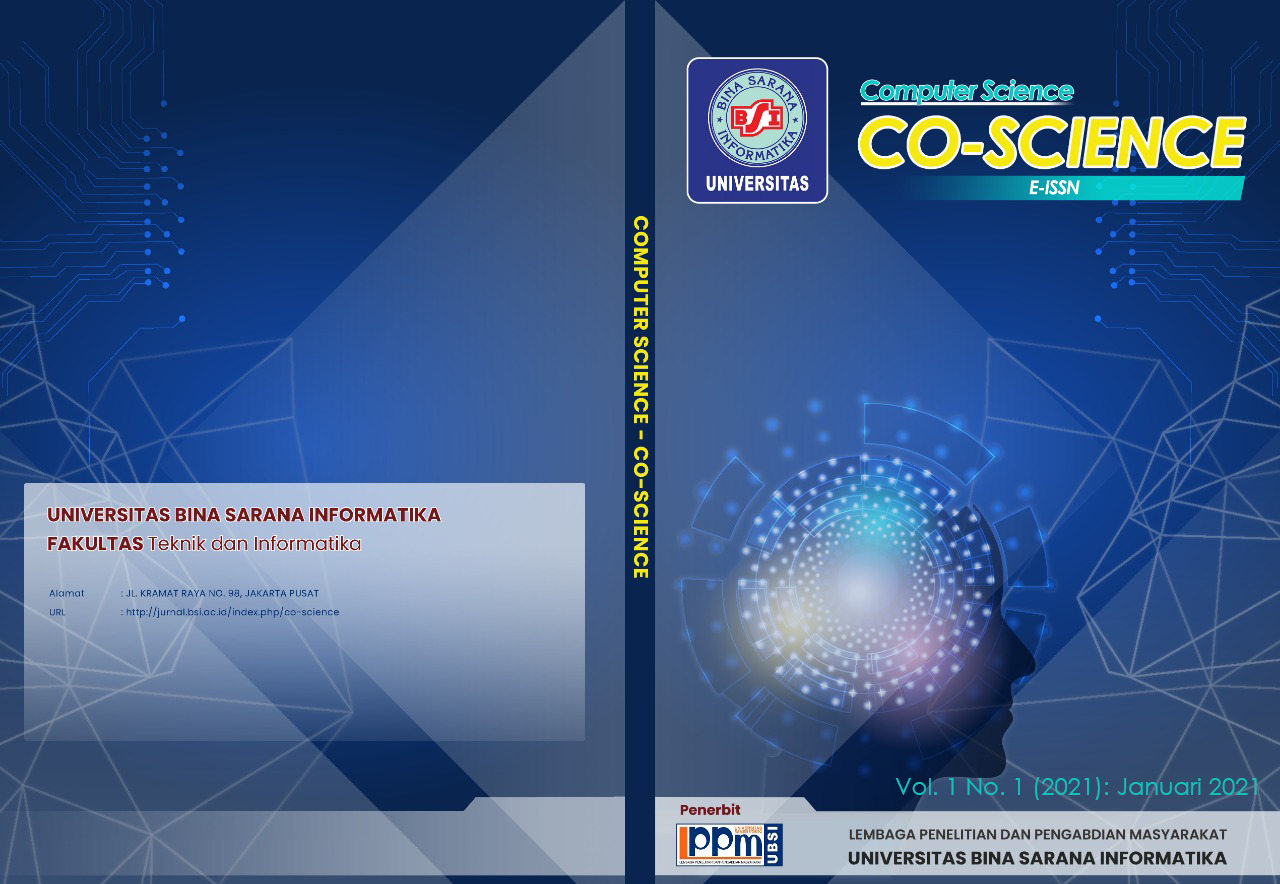 Downloads
License
Copyright (c) 2021 Computer Science (CO-SCIENCE)
This work is licensed under a Creative Commons Attribution-NonCommercial-ShareAlike 4.0 International License.