Impementasi Metode Naive Bayes Untuk Prediksi Harga Emas
Keywords:
Naïve Bayes Algorithm, Prediction, Data Mining
Abstract
Gold is a profitable asset to invest in. With a risk that is not too big. However, many factors influence the price, one of which is the fluctuation of the exchange rate (IDR) rupiah against the USD currency (US Dollar). Data Mining is used to predict the price of gold, with the process of extracting past data, the data used is from the www.bps.go.id data to add added value in the form of information that has not been known manually from a database in order to see patterns and can predict the price of gold. One of the data mining methods used is Naïve Bayes and uses Rapid Miner software as a process to assist calculations with the data set used for 3 years, namely from January 2016 - December 2019 and prediction of data training for the next 1 year assuming stable prices, with testers as much as 5 times 52 data, where in the application of opportunities based on the history of events that occurred so that the accuracy is good at 95.92% to apply and see profit opportunities whether or not the gold price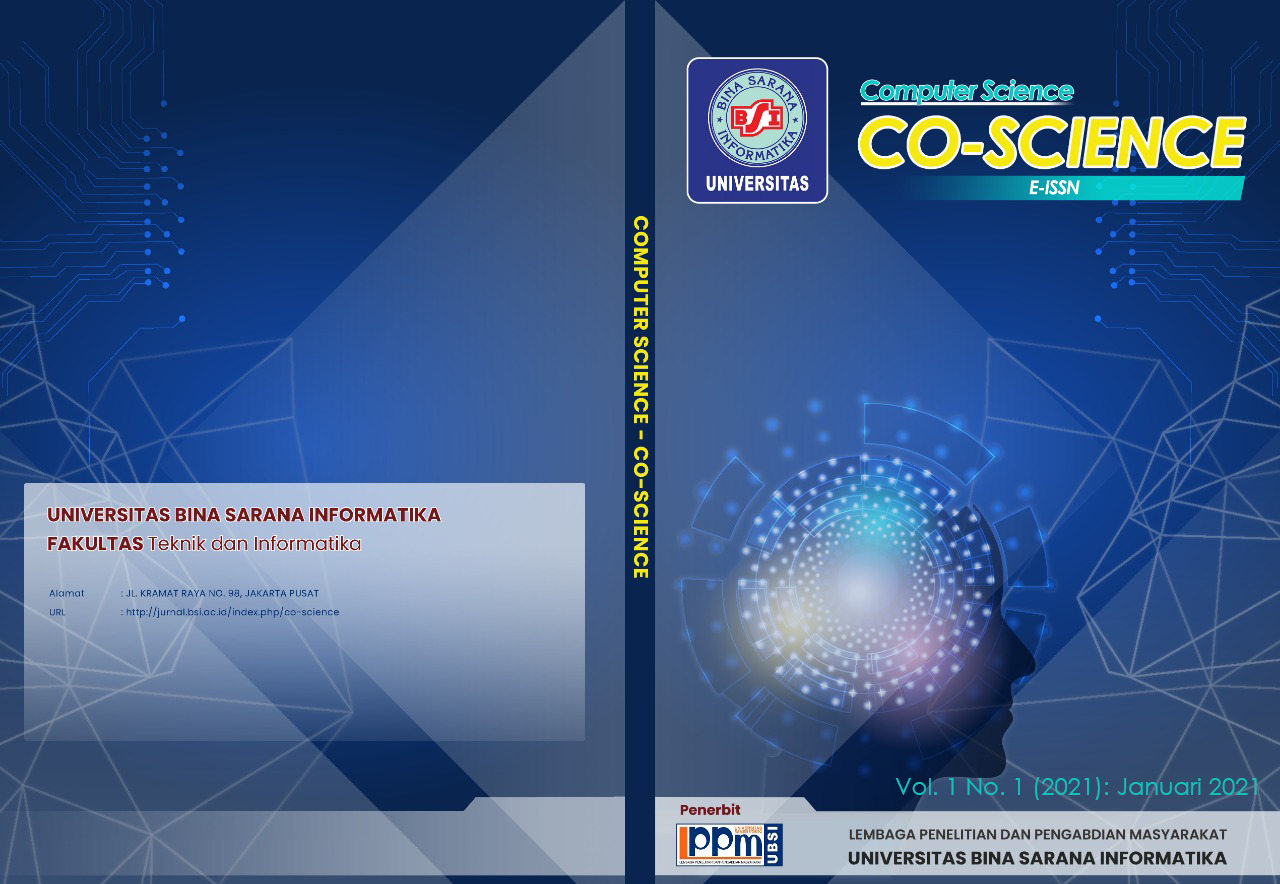 Downloads
License
Copyright (c) 2021 Computer Science (CO-SCIENCE)
This work is licensed under a Creative Commons Attribution-NonCommercial-ShareAlike 4.0 International License.