Keberhasilan Manajemen Penjualan Lasser Work Service Zigzag di Semarang Menggunakan Java (Netbeans 7.3)
Keywords:
Sistem Informasi, Manajemen, Penjualan
Abstract
This research examines the success of Sales Information System Management at Zigzag Lasser Work Service, Semarang, Indonesia.  The proposed system is a computerized information system where data can be managed and integrated properly and built with Java programming (Netbeans 7.3) based on localhost.  With the proposed Sales Information System, it is able to produce fast, accurate and timely information to facilitate processing of product data, order data, payment data, delivery data or delivery of goods. Sales reports and income reports are generated automatically with integrated processing so as to produce reports that are accurate, fast and can be justified. The speed of data processing and minimizing the occurrence of human error can help management reduce costs in order to apply economic principles to achieve maximum profit.
References
Ariata. (2019). Pengertian MySQL, Fungsi, dan Cara Kerjanya. Www.Hostinger.Co.Id, 1–22.
Guntari, E. W., Permana, A. S., & Umbara, F. R. (2020). Prototype Sistem Informasi Eksekutif Dosen di Perguruan Tinggi Swasta ABCD. JUMANJI (Jurnal Masyarakat Informatika Unjani), 3(02), 53. https://doi.org/10.26874/jumanji.v3i02.65
Hermansyah. (2012). Pemrograman Berorientasi Objek. 21 July 2012, 1.
Hutahaean, J. (2014). Konsep Sistem Informasi. In Jurnal Administrasi Pendidikan UPI (Vol. 3, Issue 1, pp. 1–266).
Junaidi, H., & Zainuddin, C. (2017). Prinsip-Prinsip Ekonomi Islam: Sebuah Kajian Awal. Jurnal Muamalah, 3(1), 1–14.
Mulyadi. (2014). Pengertian UML. 12/2014, 1.
Rosa & Salahuddin, 2013. (2013). UML, Use Case Diagram, Activity Diagram, Class Diagram. In Rekayasa Perangkat Lunak Terstruktur.
Suhardi. (2019). PENGARUH GAYA HIDUP, DEMOGRAFI DAN KUALITAS PRODUK TERHADAP KEPUTUSAN PEMBELIAN KONSUMEN. PERSPEKTIF, 17(1), 93–103.
Wijaya, K. (2019). Implementasi Metode Prototype Dalam Rancang Bangun Sistem Informasi Perpustakaan Menggunakan Java (Netbeans 7.3) (Studi Kasus SMK N 01 Prabumulih). Jurnal Sisfokom (Sistem Informasi Dan Komputer), 8(1). https://doi.org/10.32736/sisfokom.v8i1.600
Yuana, R. A. (2015). Pemrograman Java. Informatika, 1, 77.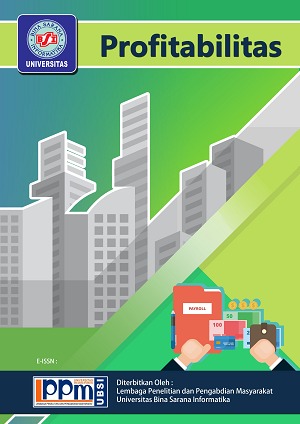 Downloads