Analisa Pengaruh Electronic Word Of Mouth pada Media Sosial Terhadap Keputusan Pembelian
Keywords:
Electronic Word of Mouth, Keputusan Pembelian, Kecantikan
Abstract
The beauty industry is currently dominating the Indonesian market, beauty brands are competing to win the hearts of beauty product lovers. Presenting various new innovations to attract customers. Advances in technology, making various kinds of information we can easily get quickly by accessing the internet. The lifestyles of the Indonesian people are increasingly changing, especially due to the impact of the Covid-19 pandemic. The purpose of this study was to determine whether there was an influence of Electronic Word of Mouth on social media on purchasing decisions for Avoskin skincare products. In this study, the method used is a quantitative method with a sample of 100 respondents. Collecting data to be tested, by distributing online questionnaires. Hypothesis testing in this study uses normality test, classical assumption test, partial t test, simultaneous f test, and multiple regression analysis. With a significant value of of 5% or 0.05 and using SPSS 25 as a test tool. Based on the results of this study, it is known that there is a 33.6% effect on Electronic Word of Mouth conducted on social media on purchasing decisions for Avoskin consumers, and the dimensions contained in Electronic Word of Mouth are intensity, valence of opinion, and content. each has an influence on purchasing decisions.
References
Adriyanti, R., & Indriani, F. (2017). Pengaruh Electronic Word of Mouth terhadap Citra Merek dan Minat Beli Pada Produk Kosmetik Wardah. Dipenogoro Journal Of Management, 6, 1–14.
APJII. (2020). Laporan Survei Internet APJII 2019 – 2020. Asosiasi Penyelenggara Jasa Internet Indonesia, 2020, 1–146.
Briefs, S., & Business, I. N. (2017). Electronic Word of Mouth(eWOM) in the Marketing Context. Springer.
Goyette, et, A. (2010). e-WOM Scale: Word-of-Mouth Measurement Scale for e-Services Context. Journal of Administrative Sciences.
Husna, R., & Dirgantara, I. M. B. (2018). Analisis Pengaruh electronic Word of Mouth di Media Sosial Youtube Terhadap Minat Beli Produk Kosmetik Sariayu Rahmatul. Diponegoro Journal Of Management, 7(3), 1–15.
Philip Kotler, G. A. (2016). Prinsip-prinsip Pemasaran Edisi 13 (Jilid 2). Erlangga.
Raharjo, S. (2019). Cara Melakukan Uji t Parsial dalam Analisis Regresi dengan SPSS. Spss Indonesia Olah Data Statistika Dengan SPSS.
Rio Garia Aprillio, Astri Wulandari S.E., M. M. (2018). PENGARUH ELECTRONIC WORD OF MOUTH TERHADAP KEPUTUSAN PEMBELIAN (STUDI KASUS PADA FAVEHOTEL HYPER SQUARE BANDUNG TAHUN 2018). 4(3), 1045–1052.
Sahid, R. (2016). Cara Melakukan Uji F Simultan dalam Analisis Regresi Linear Berganda. SPSS Indonesia Olah Data Statistika Dengan SPSS.
Sugiyono, P. D. (2019). Metode Penelitian Kuantitatif, Kualitatif, dan R&D. ALFABETA.
Suhardi. (2019). PENGARUH GAYA HIDUP, DEMOGRAFI DAN KUALITAS PRODUK TERHADAP KEPUTUSAN PEMBELIAN KONSUMEN. PERSPEKTIF, 17(1), 93–103.
Sujarweni, V. W. (2020). SPSS untuk Penelitian (Florent (ed.)). Penerbit Pustaka Baru Press.
Tjiptono, F. (2019). Strategi Pemasaran Prinsip dan Penerapan. Penerbit Andi.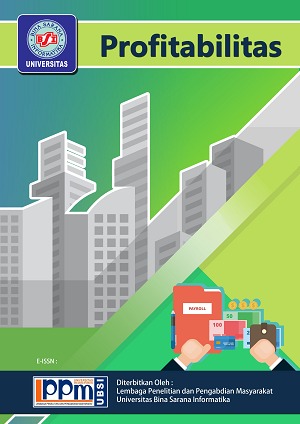 Downloads