Strategi Humas PTBA Palembang dalam Menjaga Hubungan Internal di masa Pandemi COVID-19
Keywords:
Hubungan Masyarakat, Covid-19, Analisis SWOT.
Abstract
In 2019 the virus that we know as Covid-19 appeared, this pandemic came to  Indonesia on March 2, 2020. The Government of Indonesia finally made a new policy to limit interacting crowds in order to break the chain of the Covid-19c, such policies are as follows: physical distancing, work from home, PSBB, PPKM and so on which finally the current condition is called the new normal. As a result of this new policy, PT. Bukit Asam (PTBA) Kertapati Palembang has to adapt to the new normal era and is required to limit interactions, limit working hours, and even have to work from home. This causes the internal relations of employees in the company to be disrupted, the PR department of PTBA must be able to make strategies to overcome problems that occur within the company. This study uses the theory of Internal Public Relations with qualitative methods, data collection in this study uses the interview method which is reprocessed using SWOT analysis (strengths, weaknesses, opportunities, threats., The results of this study, internal relations activities carried out are directing internal communication virtually and digital, synergies with the IT division to educate the internal public to be responsive to communication technology, create positive campaigns for internal, conduct research and evaluation related to internal communication needs.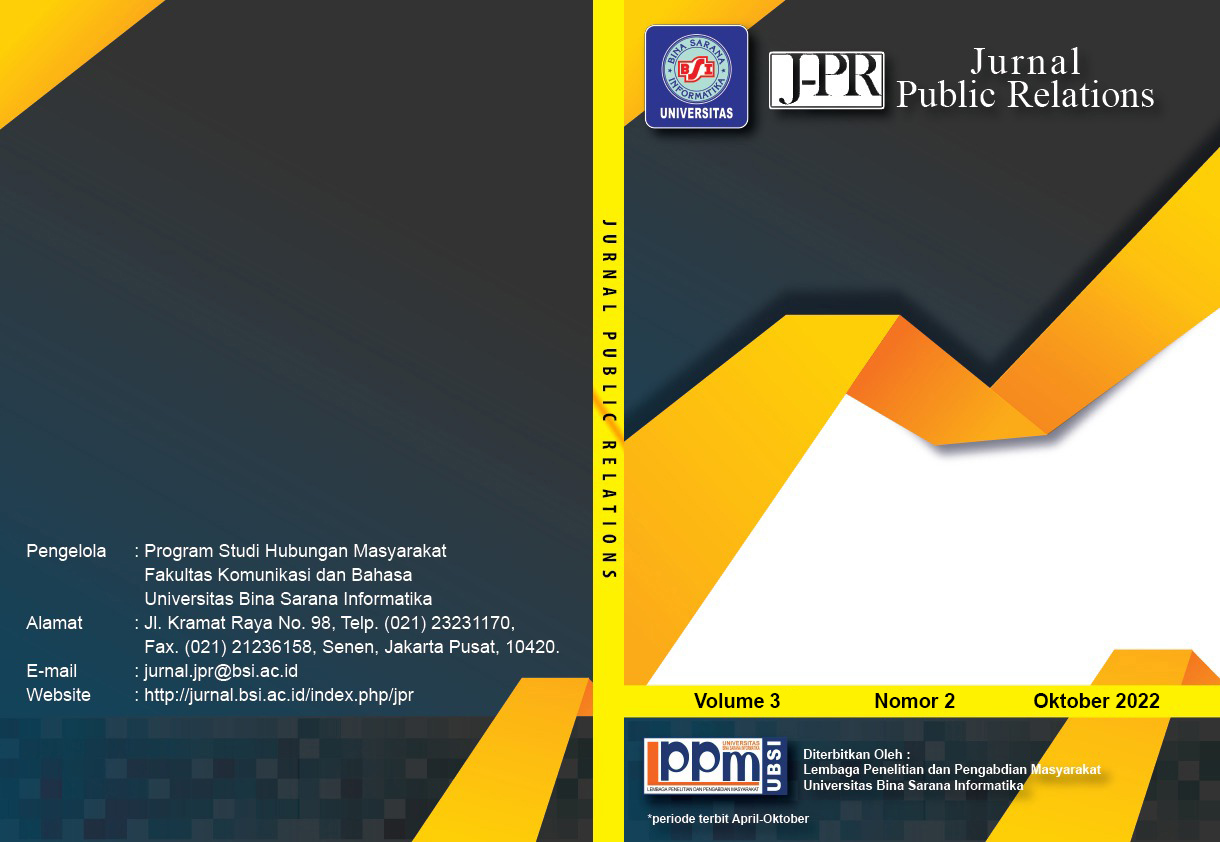 Downloads
License
Copyright (c) 2022 Muhammad Qhostory, Rahma Santhi Zinaida
This work is licensed under a Creative Commons Attribution-ShareAlike 4.0 International License.