Company Profile Komisi Pemilihan Umum Republik Indonesia Sebagai Media Informasi Kepada Publik Eksternal
Keywords:
Company Profile, Information Media and External Public.
Abstract
Company profile is an information service that describes the identity of institutional information that can be used as a medium of information to convey about the company to the internal public and external public. Company profile is also a form of good service to the external public by providing accurate, reliable information and the information services provided must function properly. As an institution that embodies democracy in Indonesia, the General Elections Commission of the Republic of Indonesia (KPU RI) requires a platform for transparency regarding the identity of the institution. Company Profile is considered to be able to represent the KPU RI in bridging information to the external public and as one of the KPU RI communication media that is informative and can reach the agency's targets. The study used descriptive qualitative data analysis methods by searching for primary and secondary data regarding the KPU RI, reviewing literature studies and related documentation in order to compile research results properly.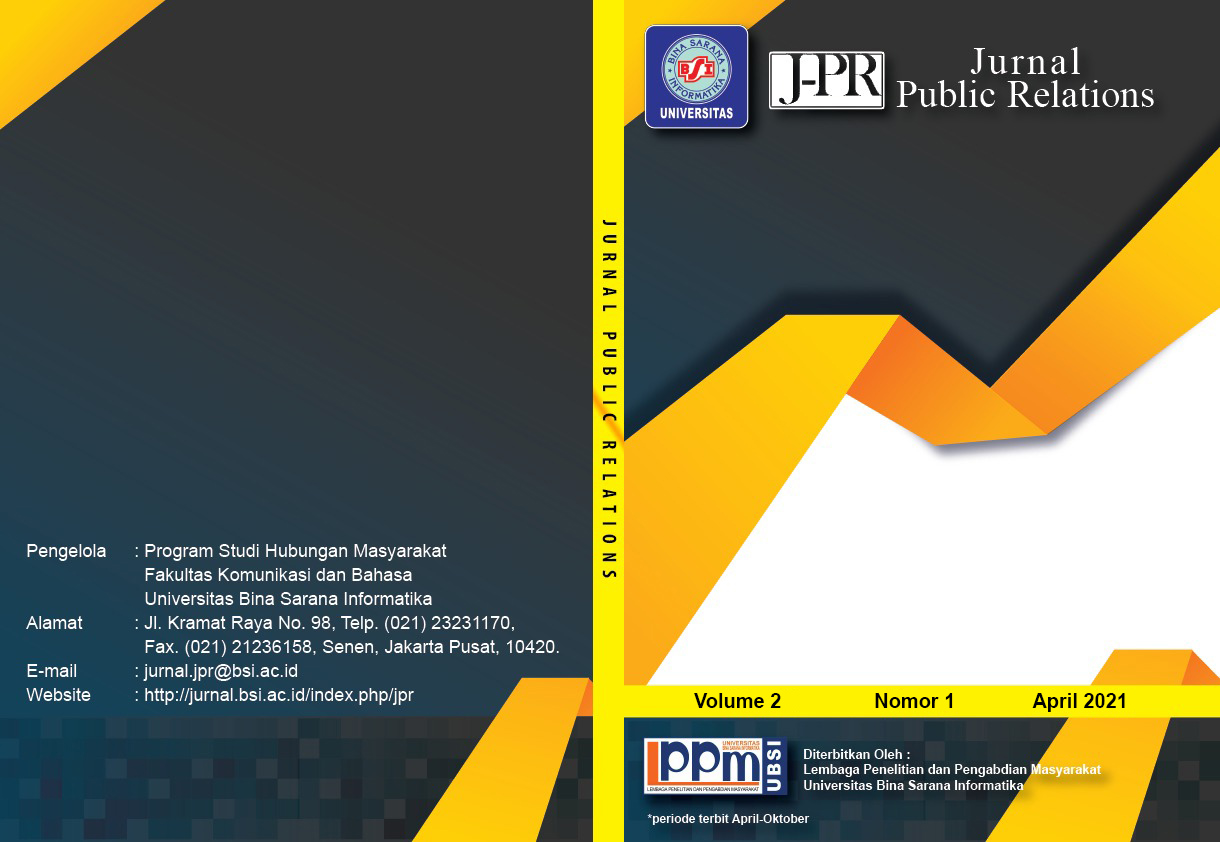 Downloads