Strategi Komunikasi Investasi Dan Daya Saing Untuk Menarik Investor
Keywords:
Investment, Competitiveness, Communication
Abstract
Investment and competitiveness are generally studied in the economic realm alone. However, the communication aspect is often forgotten so there is no synergy and comprehensiveness. In fact, investment and resources also need to be communicated effectively and efficiently. This study focuses on presenting the concept of a communication strategy with a focus on investment and competitiveness to attract investors. The basis of the study is the management of these two issues on the official Twitter account of Kementerian Keuangan (Kemenkeu) Republik Indonesia and Badan Koordinasi Penanaman Modal (BKPM). The research objective is not only to analyze, but to produce a model that can be developed to present investment communication and competitiveness on the accounts of government institution. The research method combines netnography and a prototype social model. Issue management is very much needed to carry out investment communication and competitiveness for Kementerian Keuangan and the BKPM as the vanguard in the state institutions that take care of the Indonesian economy. The issue management-based investment communication development model and competitiveness can be applied in social media based on a narrative approach.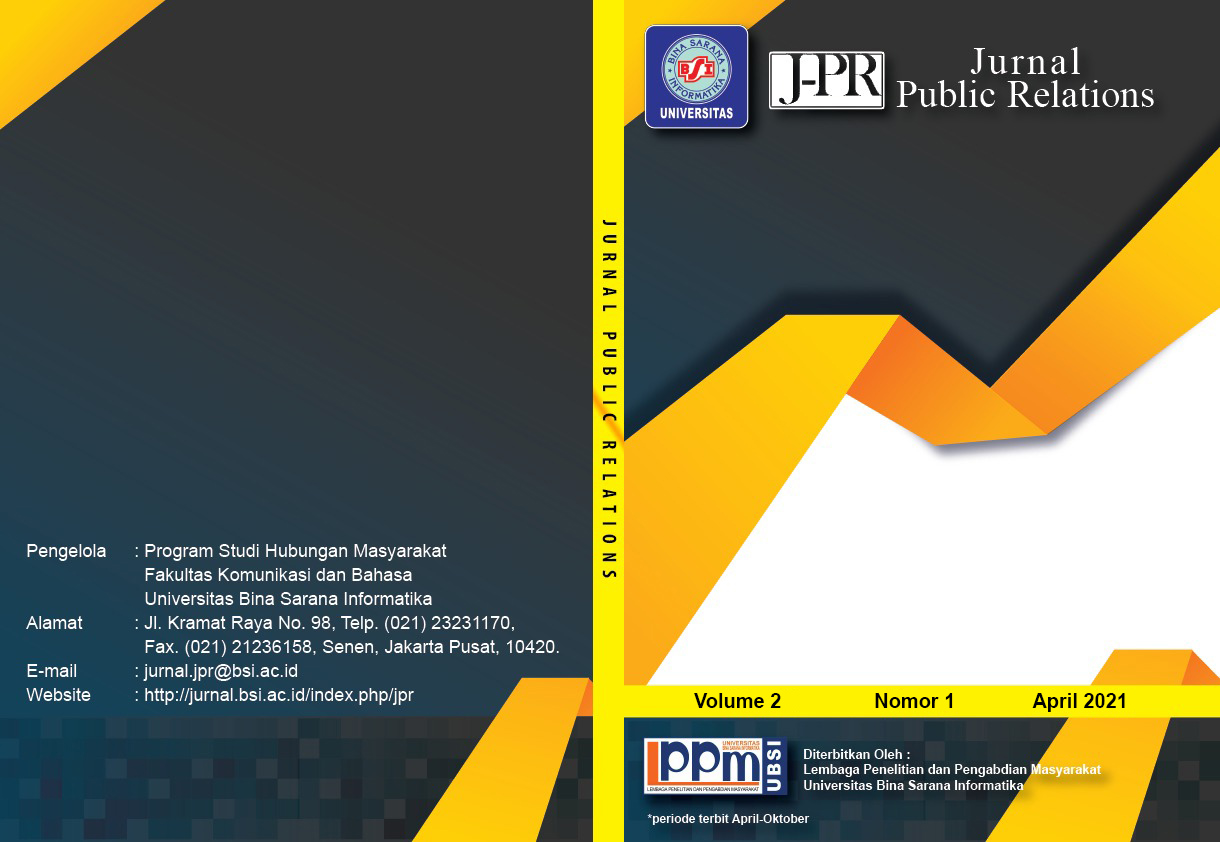 Downloads